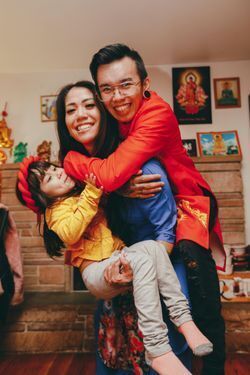 As 2022 comes to an end, I want to take a moment to thank you for all your kindness and support. Your gifts of time, talent, and treasure have helped LGDA break new ground and expand horizons for patients with complex lymphatic anomalies (CLA) and their families worldwide. This past year, we leveraged the Rare As One award from the Chan Zuckerberg Initiative to bring in new faces with new ideas, expanded our patient support capabilities and research network as well as upgraded our global CLA registry. Finally, we embarked on a strategic planning process inclusive of our patient, medical and scientific communities that is helping us plot the best possible future for our patients and their families and much more.
This holiday season we urge you to come forward and support CLA patients and their families in need. LGDA is raising $75,000 by December 31, 2022 to help us provide CLA patients and their families the support they need when they need it. Your support will enable us:
To create and share quality educational materials and resources for the patient community.
Improve LGDA's capacity to identify and connect patients to CLA clinicians.
Foster connections that improve the social-emotional wellbeing of the patient community.
Your gift is an investment in a better future. Help us provide patients with CLAs the support they need from peer, medical, and scientific communities to lead longer, higher-quality lives. You have the power and the choice to give, every dollar counts.
Please, lend your support today.
Michael Kelly, MD
Executive Director