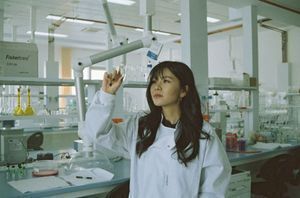 Lymphatic Malformation Institute and the LGDA welcome LOIs for the Alfie Milne Young Investigator grant.
It is a one-year award designed to support early career researchers, such as postdoctoral and clinical fellows or instructors, pursuing promising research ideas related to lymphatic anomalies including Gorham Stout Disease (GSD), Generalized Lymphatic Anomaly (GLA), Kaposiform Lymphangiomatosis (KLA) and Central Conducting Lymphatic Anomaly (CCLA).
This grant aims to cultivate the best and brightest researchers of the future who demonstrate a commitment to a career in lymphatic research. This is a mentored award, and the research project is conducted under the guidance of a scientific mentor. Applications in all areas of lymphatic research are accepted from U.S. and international applicants.
Alfie's YIA is a one-year grant totaling $25,000 that supports personnel and/or direct research expenses. This grant is made possible by a charitable donation from Lymphangiomatosis & Gorham's Disease Alliance United Kingdom (LGDA UK).
Funding level: Total grant of $25,000.
Period: 1 year.
The Alfie Milne Young Investigator Award RFA is open globally – international applicants are invited to apply. Applicants must have a PhD, MD, or MD/PhD or equivalent and must not have achieved an appointment higher than Instructor.
How to apply: Submit a LOI to the LMI. If your LOI is selected, you will be invited to submit a full grant application.
Deadline: Friday, May 19, 2023
Submission guidelines can be found at https://bit.ly/AlfieYI
Completed applications are to be emailed to grants@lmiresearch.org