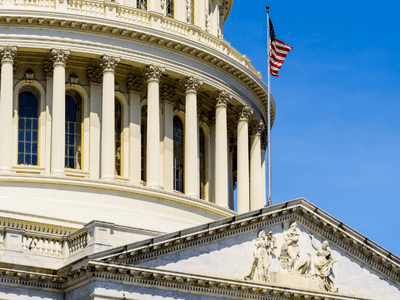 A Game-Changer for Rare Disease Patients: Copay Accumulator Programs Unveiled
In a groundbreaking court decision, Justice John D. Bates of the US District Court for the District of Columbia struck down the use of copay accumulator programs, which excluded manufacturer copayment assistance from patients' out-of-pocket costs. This legal development holds immense implications for patients with rare diseases.
Understanding Copay Assistance Programs
Patients with rare diseases often rely on specialized, expensive medications to manage their conditions. Copay Assistance Programs, offered by pharmaceutical manufacturers, have been a lifeline. These programs aid commercially insured patients by covering a portion of their cost-sharing obligations until their annual out-of-pocket maximum is reached, making vital medications more accessible.
The Challenge: Copay Accumulators
Health plans and pharmacy benefit managers have long contested these programs, asserting they undermine cost-sharing strategies designed to incentivize more cost-effective medication use. To counter this, they introduced copay adjustment programs, including copay accumulators. These programs ensure that manufacturer copay assistance payments no longer count toward a patient's deductible or out-of-pocket costs. Instead, these payments only apply after the patient exhausts their coupons, shifting the financial responsibility for certain specialty drugs.
Legal Complexity
The legal landscape was complicated, with conflicting interpretations. The 2021 Notice of Benefit and Payment Parameters (NBPP) offered health plans the discretion to either count or not count manufacturer assistance toward annual cost-sharing limits. This led to legal challenges, culminating in a court ruling on September 2023.
What It Means for Rare Disease Patients
Improved Access: Rare disease patients heavily rely on copay assistance programs to access their medications. With the court ruling in their favor, it becomes easier for them to continue receiving assistance without facing the full financial burden, making it more likely that they can continue their treatments.
Reduced Financial Stress: Copay accumulator programs often result in unexpected and significant out-of-pocket costs for patients. With these programs restricted, rare disease patients may experience reduced financial stress, allowing them to focus on their health and well-being rather than worrying about the high costs of their medications.
Greater Medication Adherence: When patients can afford their medications, they are more likely to adhere to their treatment plans. This can lead to better health outcomes and an improved quality of life for rare disease patients.
Advocacy and Awareness: Rare disease advocacy groups and organizations have been at the forefront of challenging these copay accumulator programs. The court's decision is a victory for patient advocacy and may encourage more awareness and action on issues affecting rare disease patients.
Continued Support: With the court's ruling, patients can continue to receive the support and assistance they need from pharmaceutical manufacturers and advocacy organizations. This support is crucial in helping rare disease patients manage their conditions effectively.
It's important to note that while this decision is a positive development for rare disease patients, the healthcare landscape is continually evolving. Patients and advocacy groups should stay informed about changes in regulations and policies to ensure that their access to necessary treatments and support remains intact. Additionally, this decision highlights the importance of patient advocacy and the power of collective action in influencing healthcare policies and regulations.
More information can be found in The National Law Review.