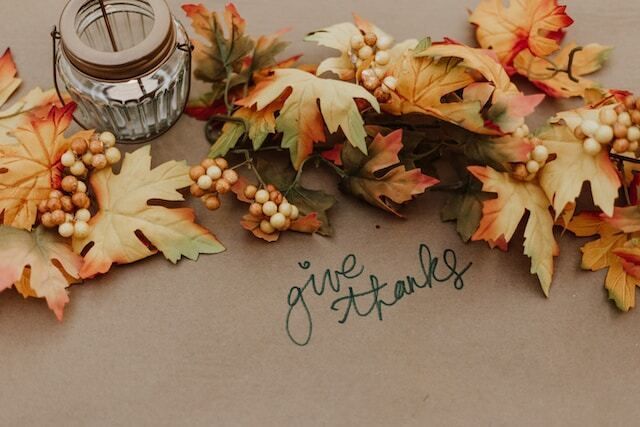 Hello, CLA Community and Patients!
As we approach this special holiday, our hearts are filled with warmth and gratitude. While we understand that Thanksgiving is primarily celebrated in the United States, it's not just about history; it's about coming together, reflecting, and giving thanks for the precious gifts in our lives. Gratitude goes beyond mere words—it's a genuine appreciation for all that we have. This Thanksgiving season, let's remember to express our gratitude not only to caregivers but also to our friends and family, and explore how we can support them in embracing gratitude.
Create Your Gratitude List
Much like counting our blessings, caregivers, friends, and family members all deserve acknowledgment for their unwavering support. Take a moment to create a gratitude list, not only for the things you're thankful for but also for the people who selflessly devote themselves to your well-being. Share your appreciation with them and encourage others to do the same. Around the Thanksgiving table, let's remember the caregivers, friends, and family members and express our thanks for their dedication.
Craft a Heartfelt Letter
Is there someone in your life who holds a special place in your heart? Let them know how much you appreciate their presence. Consider writing a heartfelt, handwritten letter expressing your gratitude and explaining why they mean so much to you. In an age where digital communication prevails, a handwritten letter holds extra meaning and can make someone's day even more special.
Give Thanks with a Gift
This Thanksgiving season, extend your appreciation and gratitude to caregivers, friends, and family members through thoughtful gestures. A small token of gratitude can mean the world to them. It can be something as simple as a heartfelt note, thanking them for their unwavering support. Homemade and sincere gifts are a wonderful way to show your loved ones that their dedication is recognized and cherished.
Host a Thanksgiving Awards Ceremony
Consider adding a unique touch to your Thanksgiving dinner by holding an awards ceremony, not just for family members but also for caregivers, friends, and loved ones. Recognize their kind-heartedness, their tireless work in providing care, and their unwavering support. An awards ceremony adds a fun, lighthearted element to genuinely appreciating your loved ones. Prepare some special awards this week and unveil them on Thursday—it'll be a touching and memorable moment for all.
Share the Bounty
This Thanksgiving, let's extend our gratitude to those in need, including caregivers, friends, and family members. Some of them may have limited resources or might not have a place to celebrate Thanksgiving. Show your thankfulness for your own blessings by giving back. Offer a meal to those who could use some respite or support, or consider donating to LGDA to support our community. Witness the swell of gratitude and love in your heart as you make a meaningful difference in their lives.
During this Thanksgiving week, let's not only embrace gratitude for everything we hold dear but also extend our heartfelt appreciation to caregivers, friends, and family members. No matter where you're located, reflect on your blessings, show appreciation, and give back to make this season truly wonderful.