Scott Goldfarb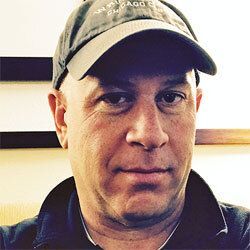 Scott Goldfarb has been involved with the CLA community since the diagnosis of his son in 2003. Recognizing the need for education, awareness, and community support, Scott forged a true friendship with Jack Kelly, Jana's father, and is honored to sit on the board since the inception of the LGDA.
Scott has vast experience in the financial industry, beginning his career as a trader on the floor of the PHLX, and having been registered at PCOAST, CBOE, NASDAQ as well as others. In 2010, he founded a cutting edge brokerage firm that had brought transparency and democracy to the trading industry. After 20 years working in this field, Scott decided to retire from Wall Street in 2014 and sold his interest in the successful brokerage firm he founded. Getting back to his true passion for all things geek, Scott is now bringing his business expertise and entrepreneurial spirit to a technology start up venture.
Scott, his wife Sandy, their daughter and son (Zachary, a GS patient) all enjoy motorsports, especially when Scott himself is racing.