Mental Health Webinar Series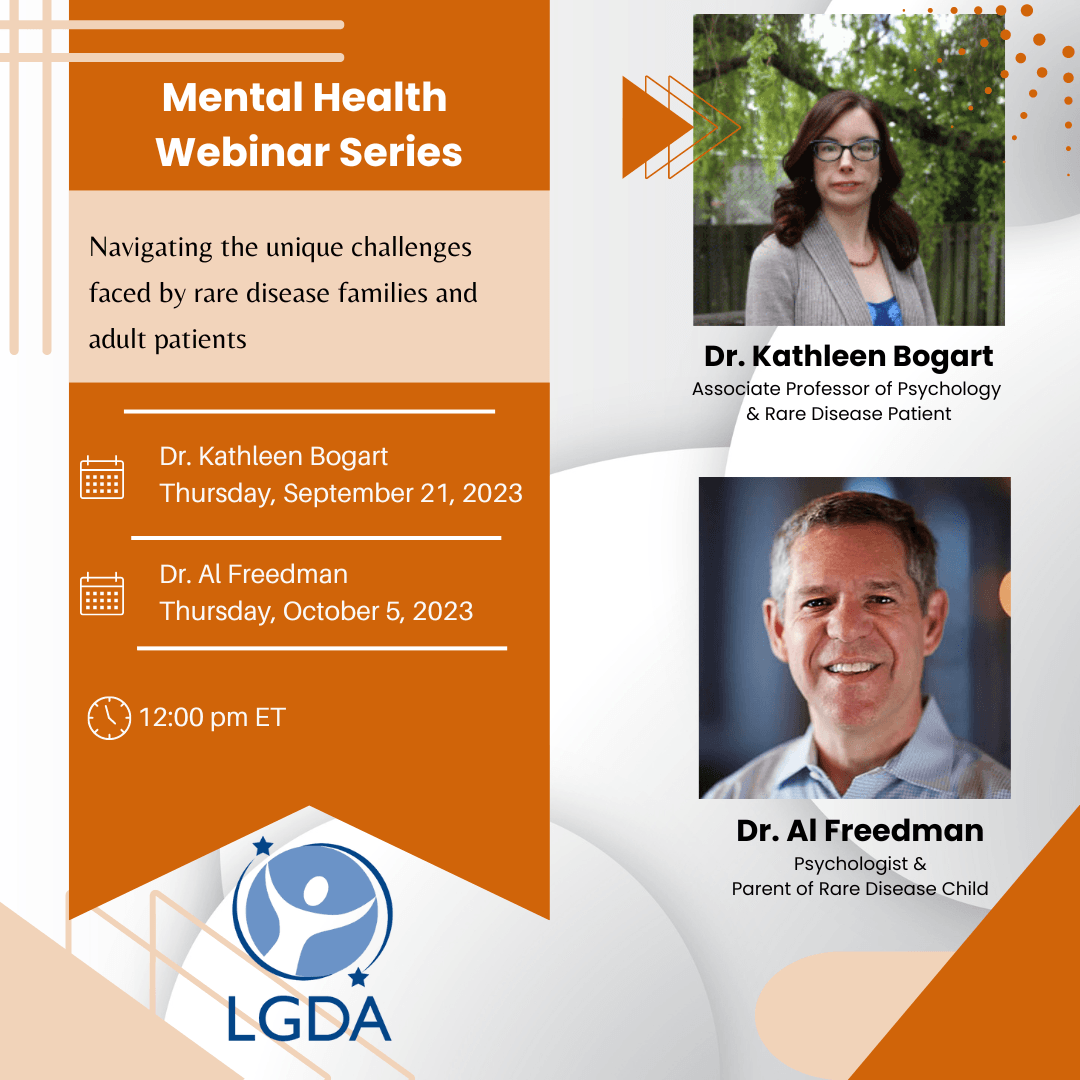 Join us for our Mental Health Webinar Series, as we delve into the unique challenges faced by families and adult patients living with rare diseases. This illuminating series will feature insights from Dr. Al Freedman and Dr. Kathleen Bogart, two esteemed professionals who bring not only their expertise but their personal experiences with rare diseases to the discussion.
Dr. Kathleen Bogart, an Associate Professor of Psychology and rare disease patient, will kick off the series on Thursday, September 21, 2023, at 12:00 pm ET. Her talk will explore the intersection of psychology and living with a rare disease, providing a unique and insightful perspective.
Following this, on Thursday, October 5, 2023, we welcome Dr. Al Freedman, a Psychologist and parent of a child with a rare disease. Dr. Freedman will share his professional and personal journey, shedding light on the familial impacts of living with a rare disease and offering coping strategies.
This series aims to provide a supportive community platform, enabling open dialogue and shared learning. By navigating the mental health complexities of the rare disease journey together, we hope to foster resilience and improve the quality of life for patients and families. Register now and be part of this transformative experience.